Roseleigh Homes
Beautiful Abodes That Exceeds Your Expectations 
Operating out of south-east Victoria, Roseleigh Homes is known for building high quality homes with its signature, distinctive style and design. The team at Roseleigh Homes brings decades of experience in all facets of the home designing process, collaborating with clients to ensure their vision for their home is realised.
There is an extensive range of plans and designs for customers to select from, which can be customised to suit the client's tastes and design aspirations. The company fuses functionality, creativity, sustainability and liveability to create a perfect, unique home for their customers.
Roseleigh Homes prides itself on being upfront and honest with its clients. It's this integrity that gives Roseleigh Homes the competitive edge over its competitors. Coming off the back of winning Best Custom Home $1 million– $2 million and Best Multi Unit Development for up to three units in 2018, the company was awarded the MBAV Best Custom Home $400,000–$500,000 in 2019.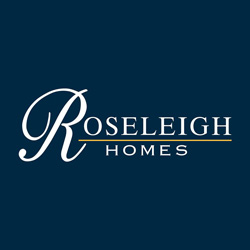 The Harper is the latest addition to the collection of contemporary, outstanding designs of Roseleigh Homes.