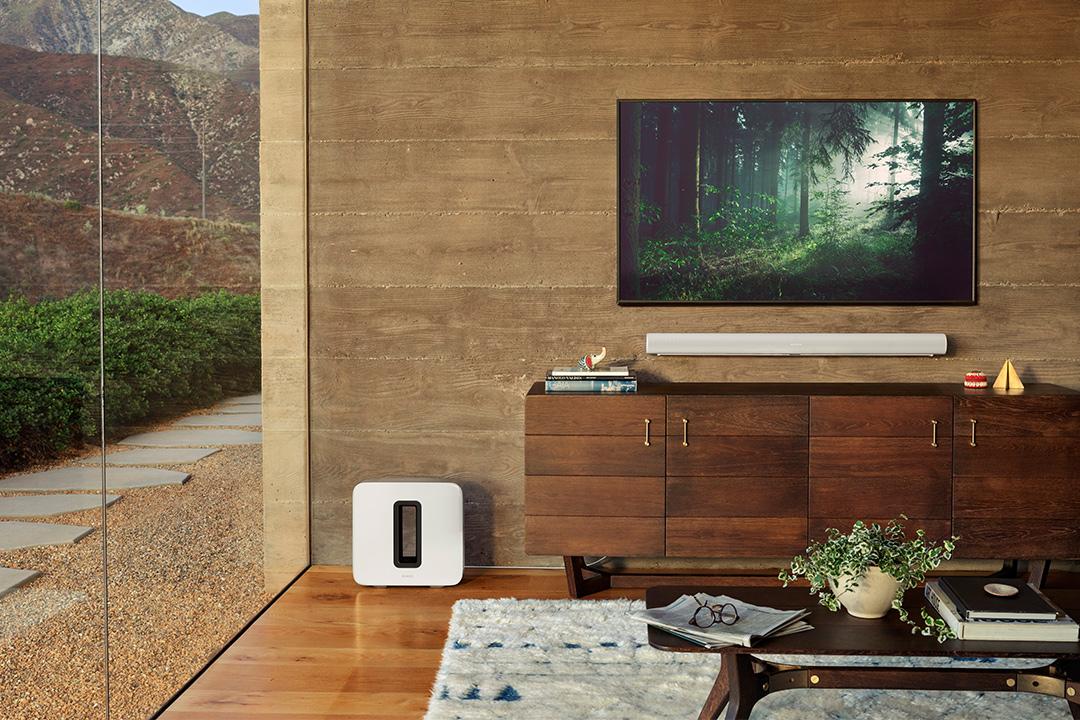 SONOS TRIED AND TESTED: A BETTER WAY TO LISTEN
Home audio is a rapidly expanding market, with a legion of consumers seeking new, simple ways to integrate audio products and equipment into their home and lifestyle. As a pioneer of wireless speaker technology, Sonos offers brilliant sound and comprehensive, user-friendly systems that enrich its customers' listening experiences.
Users can create the ultimate wireless speaker system and multi-room experience using diverse products including the Sonos One, One SL, Five, Arc, Sub, Move and Beam. Speakers, home theatre products and audio components can be set-up effortlessly in your home: simply download the Sonos app to your mobile device, plug in your speaker and connect wirelessly to your wi-fi network.
Words: Editor, Tegan Lyon
Testimonial: Managing Director, Dirk Fielding
All systems are easily managed via the app and voice control, where you can add streaming services like Spotify, Tidal, Audible, Apple Music, and more. Since all products and components are connected via wi-fi, you can customise your system by grouping multiple speakers, so you can either set the mood in specific rooms, or family members can enjoy the same program or playlist in different living zones.
Existing owners of traditional speakers can connect to Sonos audio equipment using the Sonos Port – a specialised streaming component for your stereo or receiver. With various in-line connections to accommodate compatible turntables and CD players, Port allows users to stream vinyl and CDs to Sonos speakers.
Founded in 2002, Sonos CEO Patrick Spence and his team are innovators who strive to enhance user experience and make quality home audio accessible for every music lover.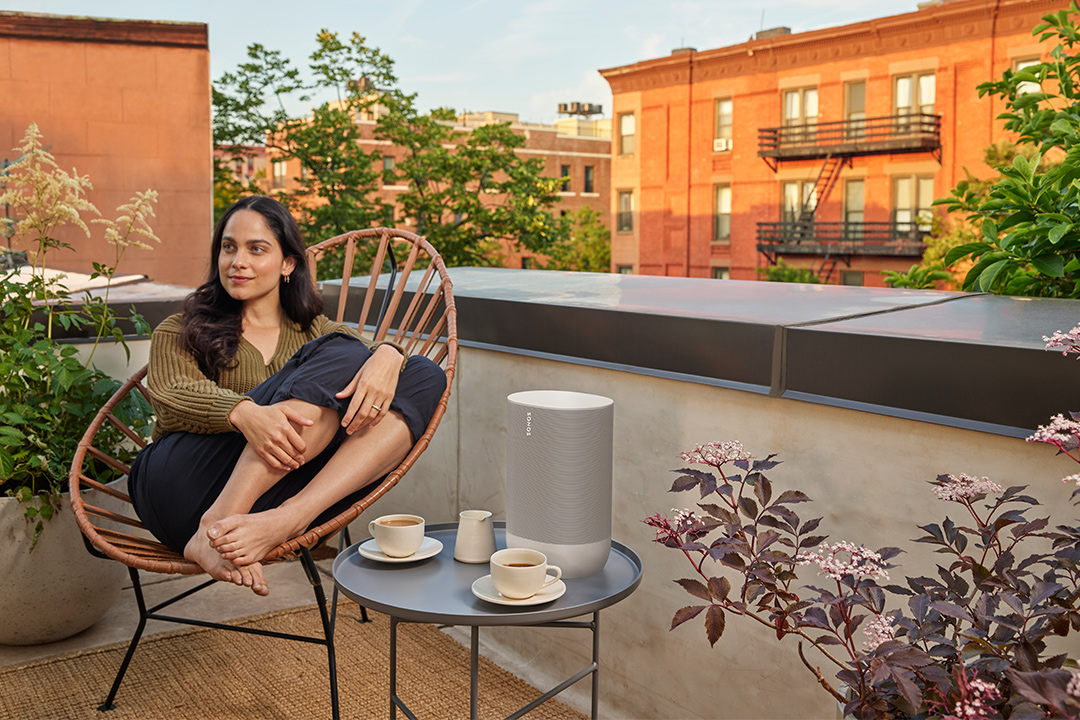 TESTIMONIAL
As someone who is fairly 'old-school' when it comes to speakers, I must admit that I was sceptical about wireless home audio systems.
As with previous audio systems, I set aside a day for setup, expecting to crawl under the house with 100 metres worth of speaker cables, fitting wires down wall cavities, stripping wires with my teeth – you get the idea. In the past, I've wasted entire afternoons travelling back and forth to hi-fi stores just to get the connector cords I needed.
I lifted the Arc out of the box, plugged one cord into the TV and the other into the power point. It took longer to open the box than it took to connect the entire system. If I'm being honest, I had my son download the Sonos app
that controls the system. That in itself took five minutes and is something I could have easily done myself. The whole process was seamless.
The first thing I noticed about Sonos' systems was that size wasn't the dominant feature. The Sonos Arc (RRP $999) sound bar fits comfortably under the TV – you wouldn't know it was there unless you looked for it. There were only three touch controls on the soundbar: two for volume and one for play and pause.
It was time for the ultimate test. The sound was incredible, I couldn't believe the clarity that came from only one sound bar and a pair of Sonos Ones – small rear speakers. The sound and direction from the new Dolby Atmos surround was outstanding. Adjusting the volume on the Sonos app was as simple as tapping a button. I was shocked by how easy it was.
For the living room, all I really needed was a touch of background music. I wanted to start using the full capacity of the Sonos system, so I disconnected wirelessly via the app and shifted the Sonos One speakers into the billiards room. Once I started grouping multiple speakers together, I couldn't stop. While my wife was watching TV and listening through the Arc sound bar, I was playing pool and blasting my favourite playlist. For the next step, I paired the Sub with the One for even better bass.
Could I enhance this listening experience further? Absolutely. Since my wife wants the rear speakers back in the living room, I can't wait to pair two Five speakers in the billiards room for greater depth and width of sound. I can already picture myself streaming music poolside in summer with the Sonos outdoor range.
To that end, the addition of Sonos' first outdoor speaker, Move, is on my Christmas list.
It's good to know that my existing speakers can still be functional by using the Port component to connect my traditional audio equipment (including vinyl) with my new Sonos system.
The Sonos wireless audio system and app is so simple to use, offering crystal clear sound that fills the entire room. Being able to build and group my own system to suit my family's various tastes is a huge bonus. "A better way to listen" really says it all.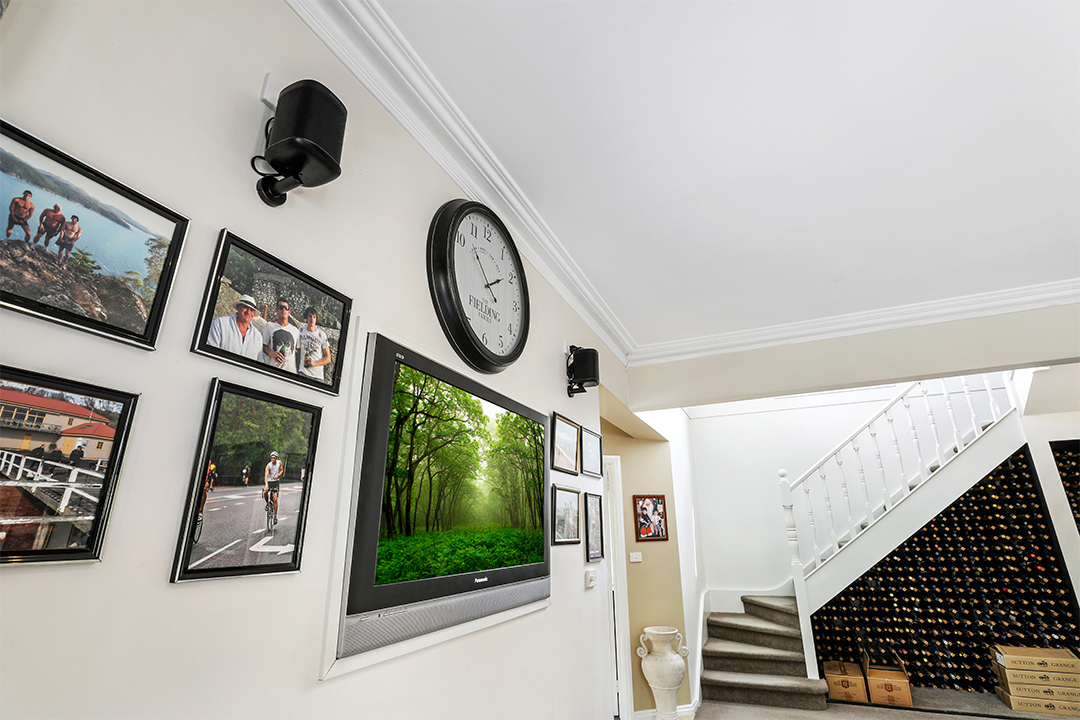 Images courtesy of Sonos and P Bloc Media