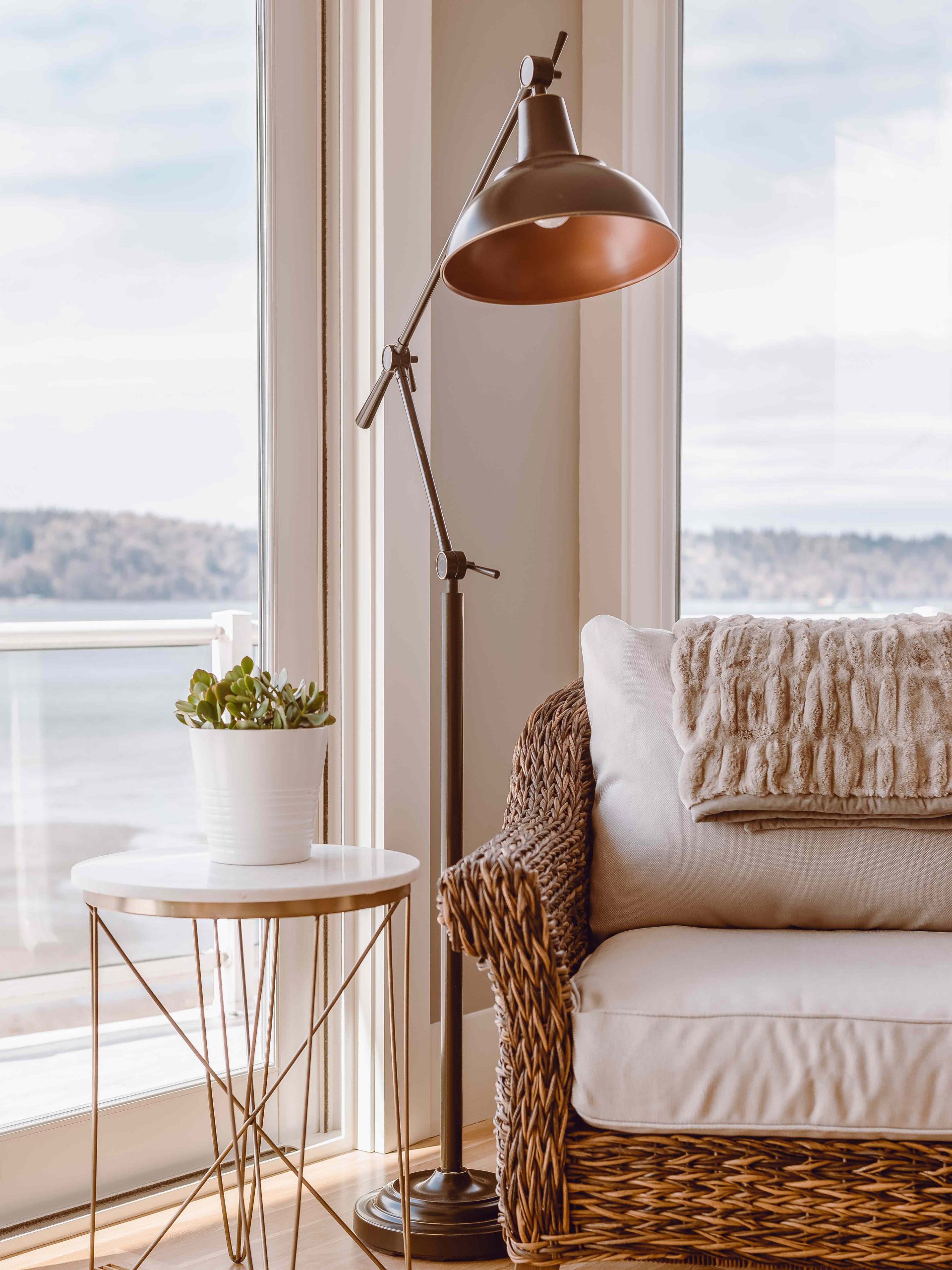 The evolution of 'granny flats' spans generations, with today marking a new era for these dwellings in Australian living. Melbourne Home Design and Living Magazine seeks to explore and properly define 'granny flats' as Dependent Persons Units and highlight the benefits and challenges when building one. Lucy Wadelton spoke with Mt. Martha Design + Drafting's building designer and director, Adam Doherty, to unpack everything from council regulations to interior design.  
Written by Lucy Wadelton.
Now considered future-forward and innovative homing for dependent loved ones on your property, 'granny flats' have gone through many iterations throughout history. They first came into fruition during the Victorian era, then known as 'dowager houses', as an alternative living option for widowed wealthy and noblewomen. This was usually because widows traditionally had to make room for her heir's family, who would inherit the main estate. Just like 'dowager homes', today's 'granny flats' allow aging parents to live independently. But what derived from Victorian times has now grown into a wonderful and freeing alternative housing for loved ones, available in all different creative designs and customisations.
DPU DEFINED
Adam Doherty tells us that the proper name for a self contained unit – commonly referred to as a 'granny flat' – is 'Dependent Persons Unit' (abbreviated to DPU). "It was historically meant for elderly parent/s who needed some level of care usually by the daughter or son", Doherty explains. However, the term 'dependent person' is relatively loose; Doherty suggests that "it could be argued that it may also apply to a dependant aunt, uncle, niece, nephew, sibling, cousin or friend". In short, a DPU could benefit a whole host of situations, not limited to aging parents.
The advantage of building a DPU is securing a dependent person's freedom and autonomy while keeping them close by. This may mean peace of mind regarding aging relatives, a safer and more functional way to care for relatives who are sick as well as children with developmental difficulties or chronic conditions who need the freedoms that come with own space but can't live independently. It can also serve simply as an opportunity for teenagers to grow and learn household responsibilities. Regardless of your unique situation, a DPU can be a relief of emotional or financial burden, and a chance for a dependent person to feel empowered in their own space.
A DPU is a separate or unattached unit on the land of an existing home. Doherty elaborates that these are generally self-contained, meaning that they have "full bathroom, laundry and cooking facilities along with living area and bedroom" which can either be designed as open-plan or with separate rooms. A common misconception about DPU is that they're interchangeable with a self-contained unit. Doherty adamantly explains they are "two completely separate projects with differing requirements". DPUs cannot be made an investment property; "it would be considered in contravention of the planning requirements to rent or [hire out] a DPU [for holiday purposes]". So, if you're considering subdividing or building a unit to rent out, remember that is a vastly different beast to the DPU, and one that needs to meet very specific planning regulations.
THE REGULATIONS
Although DPUs don't require the same level of compliance as a unit development does, there are still significant regulations to consider. Doherty recommends speaking to a building designer for advice regarding all aspects of the planning, building and even removal of the DPU.
Most regular building regulations still apply to DPUs, for instance meeting requirements for overshadowing and overlooking adjoining neighbours. Like a main house, the secondary dwelling must consider "construction, energy rating, setbacks from boundaries" and so on. DPUs require professionally drawn site plans that show the existing dwelling alongside the proposed DPU location. These plans also need to have a soil report, energy rating, flood, and bushfire report where applicable, engineering specifications and a building permit. Most councils in Victoria do not require the owner to obtain a planning permit, but it's important to know your local council's rules intimately.
When it comes to constructing a DPU, it needs to be lightweight. As Doherty attests, "It's not considered a permanent structure" and therefore it needs to be designed and built with ease of removal in mind. According to Doherty, once a DPU is no longer in use, council requires it to be removed from the property. A great way to ensure this is by constructing the unit on stumps, using lightweight cladding such as weatherboard, corrugated steel, or cement sheets. The aim, Doherty explains, is to keep them "small enough to fit on a suitable truck or able to be split in two if a bit larger".
THE CREATIVE SIDE
It's important to remember a DPU's most significant function is to serve the occupant as a safe and convenient space for them. "Understand the requirements of the dependent person who will utilise the DPU" Doherty recommends. That could mean asking, "do they have any disabilities that need to be considered?" such as ramp access, wider doorways, or larger showers with seating. It can also mean considering the level of privacy, installing assistant railing or an open-plan layout that allows for easy movability for wheelchair users. Once those priorities are addressed, design can start to get a bit more creative.
Homeowners can design their DPUs to be aesthetically pleasing as well as practical. Gone are the days of 'granny flats' that are drab, dreary, and lacking any personality. Now they can be a unique piece of architecture in its own right. With the rise of tiny homes, DPUs are getting more creative. The best way to ensure an architecturally beautiful DPU is by having a building designer design it, Doherty advises. He offers some suggestions such as matching the DPU to the style of the existing home by replicating outstanding architectural features to ensure a cohesive aesthetic. "The design style can be fluid" as well, ranging from traditional to modern.
DPUs can be made easy from off the shelf designs or modular kits that are assembled quickly on site. They come in a range of flexible designs from traditional elderly homes to rustic cabins. A DPU can be minimalist, adopting a container ship style look, or include fun details such as a deck or balcony. When customising a DPU you might consider natural lighting, strategically placed windows for optimal views of nature and privacy. Sustainability may also be at the forefront of your design, centred on features like ventilation, solar power, and recycled materials.
If you've got a loved one you need to keep close, consider a DPU. With its 1800s origins, the 'granny flat' is a fixture in Australian housing that is growing in popularity for its practicality as well as its freedom. A way to ensure that families can share emotional, financial, and practical responsibilities in all aspects of life.
Images courtesy of Unsplash.