With the rising popularity of Airbnb accommodation, homeowners are looking for ways to make their homes more guest friendly. Whether you're looking to create additional space for family visits or want to obtain some extra income on the side, building an additional dwelling may be the answer. Leigh Marie Dodd speaks with Nisha Bajaj, director of The Splendor Homes, to find out the best tips for building an extra residence on an existing block.
In your opinion, what are the benefits of creating an additional guest residence?
NB: A guest house is a smart and terrific feature to include in a house plan to accommodate ever-changing family situations. Whether it be a simple abode or a luxurious, amenity-filled feature, you can customise your guest residence depending on the unique needs of your family. Children coming home from university, an elderly parent, or frequently visiting family and friends make guest houses an ideal solution. Not only does the extra space keep the main house from being disrupted, but it provides privacy and a home away from home for visitors. House plans with guest accommodation can also be converted into home offices, which can be situated away from the hustle and bustle of the main residence.
Are the any aspects of building an additional guest residence that homeowners should be wary of?
Privacy is one of the main issues with building a guest residence or guest room. My suggestion would be to have the guest residence on the ground floor or separate from other family bedrooms if possible. Ground-floor guest bedrooms are preferred for easier access, especially if you are expecting elderly parents, relatives or friends. As for external guest houses, an independent entry route may be useful if you have long-term guests or are considering renting out your additional residence when it is not in use. These can be major selling points as well as providing comfort and privacy for anyone making use of the property.
What are the main benefits of investing in extra accommodation within a home?
Investing in extra accommodation is the best way to add personal and financial value to your home. Not only does it give family and friends a place to stay, but when the dwelling is not in use, it becomes the perfect opportunity for an additional source of income should you choose to put your accommodation up for rent. Being creative with your money in this manner allows you to reap the rewards from a simple and effective addition to your property.
How can homeowners minimise disruption to their lives while building on their existing lot?
If you're planning a major home renovation and thinking about living on site while the work's done, it's important to make sure you know what to expect. Staying in the home you are working on has several advantages including saving money and being nearby for builder queries. It also allows the property to be more secure than if it is left vacant. In fact, your home insurance can become void if you leave the property empty for longer than 30 days, so it pays to stay put unless you make arrangements with your insurer first.
What features will optimise the visual appeal and functionality of an Airbnb, guest wing or ancillary dwelling?
Open concept dwellings and integrated living spaces always appeal to guests because it allows for cross functionality, good use of space and opportunities to socialise and withdraw, depending on the guest's needs. Furniture with dual functions such as sofa beds, day beds or hammocks allow for all day comfort and the opportunity for properties to accommodate several guests at once. Keep things classic with a monochrome colour palette; minimalistic designs are inexpensive, simple and elegant, ticking all the boxes you need for your guests to enjoy their stay in your humble abode.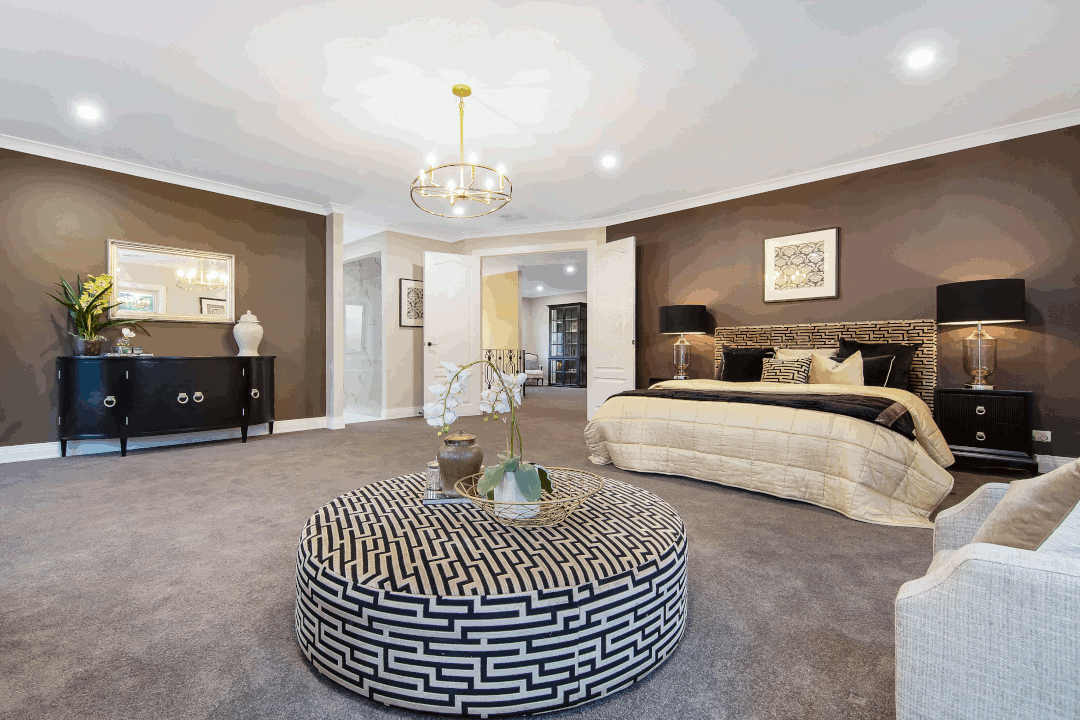 Are there any critical design differences that should be implemented depending on whether homeowners intend to use their addition as an Airbnb, guest wing, or ancillary dwelling?
Critical design differences between Airbnb, guest wings and ancillary dwellings ultimately comes down to your guests' personal needs. Airbnb residences require a more durable arrangement, where turnover of guests is frequent. Utilities and unique selling points such as aesthetics with personality, open space for entertaining and lounging become important for anyone staying for a holiday or a getaway. Guest wings and ancillary dwellings on the other hand require a more long-term arrangement. It's more essential to create a timeless design that's not going to go out of trend. Comfort is important in guest wings and ancillary dwellings, so the focus doesn't become so much on selling a unique getaway, as opposed to creating a comfortable and personalised space for your guests that you know they'll enjoy.
Where is the best place to situate additional accommodation in a pre-existing home?
The best place to situate additional accommodation is away from the master bedroom and other bedrooms pre-existing in your home. The additional residence should be kept separately from family living areas as well. This way, guests staying in this accommodation won't disrupt your family life while also giving them the opportunity to feel at ease within your home.
Apart from the main living areas, what other rooms could homeowners add to a guest wing?
Providing an en suite or a separate bathroom is very important. Additionally, a guest wing or spare room that is close to the kitchen or has an independent kitchenette can be useful.
How can homeowners create additional living space in an existing home without building?
The trick to great renovation or interior design is the ability to visualise spaces, light, flow and ambiance. Therefore, adding more space to your home can be done with simple aesthetic changes. Creative ways to incorporate storage can make any space liveable, and even adding windows, moving doors and removing walls can make your space look bigger than it is.
What are the main financial considerations that should be taken into account when building another living space within an existing home?
The first step to consider when building another living space is to decide on the scope of your project. This is your guideline to your financial capacity on the project and puts into perspective the type of fittings, fixtures and features you'll be adding to your home.
After setting up a successful plan, your next step is to invest in the right places. Compare at least three quotes for every purchase from tradespeople, and on top of that, ask a professional to look over your plans to make sure you're on track.
Do you have any further tips for readers who are planning to create additional space for guests and/or renters?
Every space is unique and comes with its own complications. Therefore, it's essential you do your research beforehand. Create a Pinterest board, peruse building magazines and Instagram to help get a feel for what you'd like to create and to help find inspiration for your next project.
Images courtesy of The Splendor Homes