Hedger Constructions
AWARD WINNING EXCELLENCE
With its extensive 28 year history, Hedger Constructions is an industry leader in energy-efficient, luxury, custom homes on challenging sites. Directors Steven and Sharon Hedger value the importance of building and creating your dream home and approach each new project with the clients' unique needs and satisfaction in mind.
Hedger Constructions' practical home designs maximise the use of limited space and the potential of sloping blocks. Homes are always expertly built to harmonise with the landscape, while fulfilling the clients' requirements with a supreme attention to detail and high-quality craftsmanship.
Hedger Constructions brings its innovative, sustainable homes to north-east Victoria, the Yarra Valley, and Melbourne's north-eastern suburbs and CBD. Over the years, the company has cemented its reputation as a leader in custom home construction and sustainable design.
The professional team of Hedger Constructions are proud to have received 30 Master Builders Association of Victoria Awards in seven different categories. Hedger Constructions is a trusted name in energy-efficient builds, knock down rebuilds, large scale renovations, extensions, and commercial projects.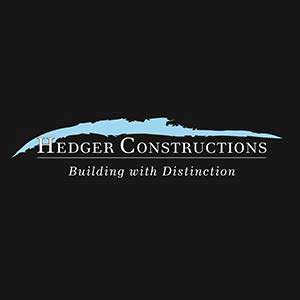 This outstanding statement house received the award for the Best Custom Home between $800,000 to $1 Million, resulting in Hedger Constructions being named Regional Builder of the Year 2016.